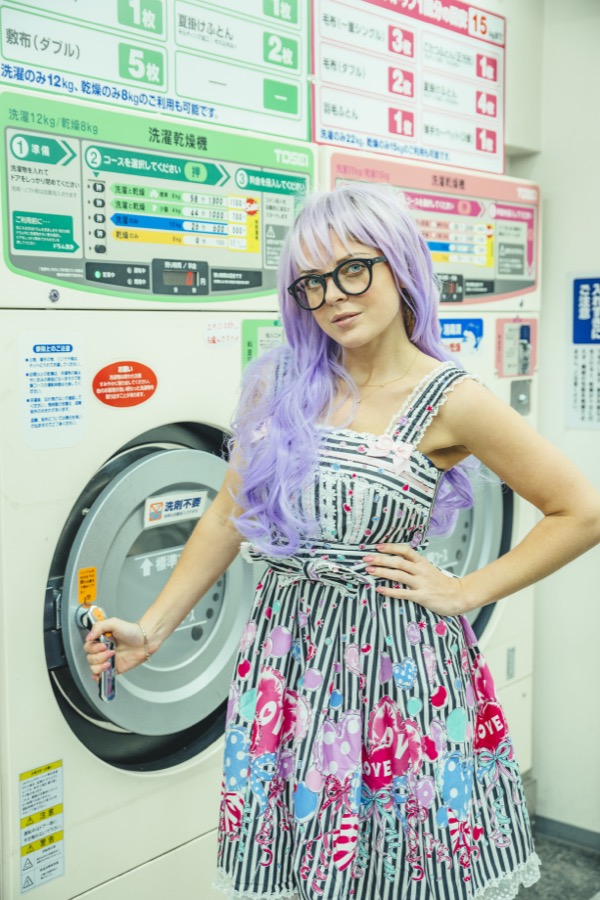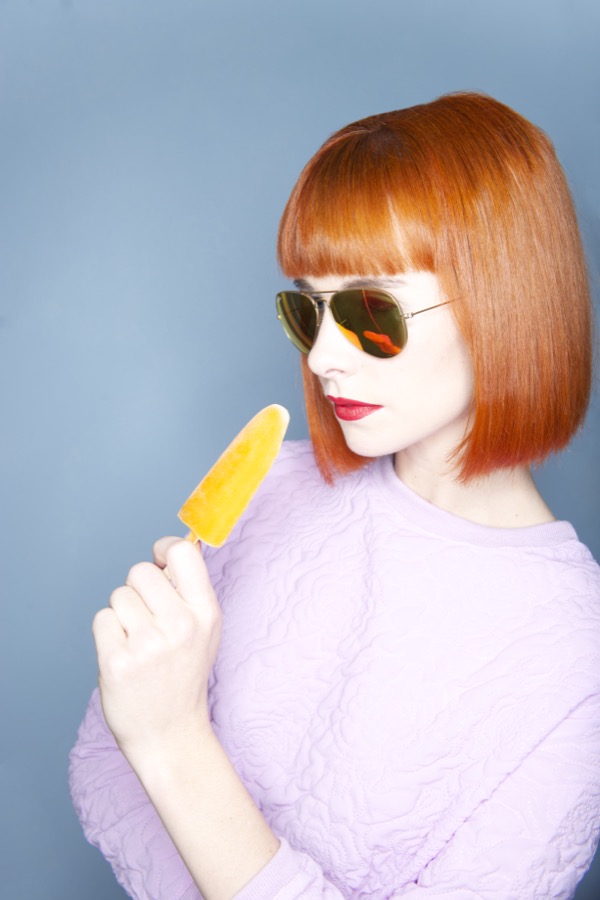 TERMS OF USE
TERMS OF USE
Opticshots Using our website requires that you abide by the following Terms of Use. This document is an important part of using the website, and as noted below, we highly recommend you read and fully understand the agreement in order to use the website and services offered.
1. DEFINITIONS
Agreement - means these Terms of Use, as well as the is Content License Agreement and the Privacy Policy, which are deemed to form part of the Agreement. Account - means the single opticshots.com user account registered in your name at the site, to be used by you or an authorized User only. Intellectual Property Rights - means copyright, patents, registered designs, trademarks (whether registered or not), trade secrets, database rights, design rights, service marks and other intellectual property rights and rights to claim something as confidential information, including in other jurisdictions that grant similar rights. Licensed Content - means Content that you are licensed to use in terms of this Agreement. Content - means photographs, images, vectors, films, videos, animations or other audio/visual content/media offered for distribution through the site, and includes portions and adaptations thereof. Permitted use - means the way you are allowed to use the Licensed Content Prohibited use - means a use of the Licensed Content that is not a Permitted Use and/or that is described as a Prohibited use. Reproduce - means any form of copying or publication of the whole or a part of any Content, via any medium, in any form and by whatever means, the distortion, alteration, cropping, editing, re-composition or manipulation of the whole or any part of the Content, and the creation of any derivative work from, or that incorporates, the Content. Site - means Internet World Wide website at URL www.opticshots.com or another URL that we may use for the same purposes. opticshots.com 1 / 8 Terms - means the "Standard License or "Extended License Third Party - means a person, entity or party other than you, opticshots.com, an affiliate of opticshots.com or the relevant Content Contributor. Use - in relation to the Media means to reproduce, publish, perform, broadcast, transmit, adapt and/or create derivative works from the Media. Us/we/our - means www.opticshots.com, part of Designer Kollektiv; Oude amersfoortseweg 86-A; 1213 AE Hilversum, The Netherlands; Phone: +31 35 760 40 10; E-mail: info@opticshots.nl; Chamber of commerce number: 3013686; VAT identification number: NL821250711B01 You/your - refers to you, or your employer or any other entity that you have full legal authority to bind and may be accepting this Agreement on behalf of.
2. ACCEPTANCE OF TERMS
2.1 By accessing or using this site in any way, you agree to and are bound by the Terms and Conditions set forth in this document and in any changes hereto that we may publish from time to time. If you do not agree to all of the terms and conditions contained in the Terms and Conditions, do not access or use this Site. 2.2 Please note that, due to legal and other developments, we may be required to amend these terms and conditions from time to time without notice. Please refer to the last revision number at the top of this document. Continued use of the site subsequent to any amendments having been affected constitutes your acceptance of the terms and conditions 2.3 Services on the site are available only to, and may only be used by persons who can enter into legally binding contracts under applicable law. Without limitation to the foregoing, services on the Site are not available to minors (e.g., persons under the age of eighteen) except under the supervision of an adult parent or guardian, and such parent or guardian shall be responsible for all access and use of the site. Your Membership Account on the Site may not be sold or otherwise transferred to another person or entity. If your use of the site is on behalf of an entity, you represent and warrant that such party has full knowledge of your actions and has consented thereto and that you have the authority to bind such entity to these Terms of Use.
3. USE OF CONTENT AND THE SITE
3.1 All information viewed or accessed from this Site are provided "as is without any warranty, whether express or implied unless you enter into a License Agreement or this is specifically imposed by law. opticshots.com 2 / 8 3.3 A lot of the content on the Site consists of royalty-free Media and is available for use under license. The Media can be used according to the relevant License Agreement and any usage without a License Agreement is unlawful. 3.4 All Media may be removed at any time by us. Any Content we feel is inappropriate or inconsistent with the Site may be removed at our own discretion. 3.5 Use at own Risk. Any use of or reliance on this site, the contents of this site or the information provided through this site will be at your sole risk. We make no representations or warranties whatsoever as to the accuracy of the information contained in this Site. 3.6 No warranty on availability. We do not warrant that this site or the delivery, hosting and ancillary services or facilities of third party suppliers utilized by us will continue to operate, will operate without interruptions or will be error-free or that it will be free of any software virus or other harmful component. You will be entirely responsible for any resulting damage to software or computer systems and/or any resulting loss of data caused as a result of any use of this site
4. THIRD PARTY SITES
This site may provide links to third party websites for your convenience only. The inclusion of these links does not imply that we monitor or endorse these websites. We do not accept any responsibility for such websites and we shall not be responsible or liable, directly or indirectly, for any damage or loss, caused or alleged to be caused by or in connection with the use of or the reliance upon any information, content, goods or services available on or through any third party websites or linked resources.
5. INTELLECTUAL PROPERTY
5.1 All materials (including the organization and presentation of such material) on this site (the "Materials) are the property of opticshots.com and its licensors and may be protected by intellectual property laws including laws relating to copyrights, trade-marks, trade-names, internet domain names, and other similar rights. 5.2 The contents of this site may not be transmitted, transcribed, reproduced, stored or translated into any other form without our prior written permission. However, We permit you to display the Content of this site on your computer as part of your viewing of the site 5.3 No other use of this site or its content is permitted unless you enter into a Content License Agreement with us. Without restricting the generality of the foregoing, you may not make commercial use of the content of this site, include the Content of this opticshots.com 3 / 8site in or with any product that you create or distribute, or copy the content of this site onto your own or another's website. 5.4 Trademarks. opticshots.com and any other product or service name or slogan contained in the site are trademarks of opticshots.com and its suppliers or licensors, and may not be copied, imitated or used, in whole or in part, without the prior written permission of us or the applicable trademark holder.
6. LINKING, FRAMING AND CRAWLING
6.1 Our express written permission is required before any hyperlink other than to the Home Page of this site is created. Permission, if granted, will be subject to the condition that the party linking to this site alerts users to the application of these terms and conditions. Requests for permission can be emailed to legal@opticshots.com 6.2 Permission to link to this site is given without assumption of any liability. We reserve the right to withdraw permission granted to link to this site at any time and for any reason. 6.3 Framing Restricted. Our express written permission, which may be subject to conditions, is required before this site, any of its pages and/or any of the information contained on the site is framed. Requests for permission can be emailed to legal@opticshots.com 6.4 Automated Searches Restricted. Apart from legitimate search engine operators and use of the search facility provided on the site for users, no person may use or attempt to use any technology or applications (including web crawlers or web spiders) to search or copy content from the site for any purpose without our prior written consent.
7. ACCEPTABLE USE
7.1 Prohibitions. You agree and acknowledge that you will not use the site in any unlawful manner or in a manner not approved by Terms of Use. You agree to treat all other users of the site with respect and will not engage in any of the following activities: Delete any legal notices, labels or anything else in the Content or Site Content that displays authorship or ownership in any file that is uploaded. Falsify the origin or source of software or other material contained in a file that is uploaded. opticshots.com 4 / 8 Advertise or offer to sell any goods or services or conduct or forward surveys, contests or chain. Download any file posted by another user of a forum that you know, or reasonably should know, cannot be legally distributed. Use any communications or content or other information obtained through the Site in a manner that is competitive with the site or us.
8. SECURITY
8.1 While We take all reasonable security precautions, no liability will lie for damage caused by the malicious use of this site or by destructive data or code that is passed on to you through the use of this site. 8.2 We will pursue prosecution of and compensation from any person who delivers or attempts to deliver any destructive code to this Site or attempts to gain unauthorized access to any page on this Site.
9. PERSONAL INFORMATION
Further information regarding the manner in which we respect the privacy of your personal information is contained in the Privacy Policy.
10. DISCLAIMER AND INDEMNITY
10.1 Disclaimer. We expressly disclaim all liability for any direct, indirect or consequential loss or damage occasioned from the use or inability to use this site whether directly or indirectly resulting from inaccuracies, defects, errors, whether typographical or otherwise, omissions, out of date information or otherwise. Consequential and indirect loss and damage will include but not be limited to loss of profits and loss of goodwill. 10.2 Indemnity. You agree to indemnify and hold Us, Our servants, subcontractors, subsidiaries and affiliates harmless from any demand, action or application or other proceedings, including for attorney's fees and related costs such as tracing fees, made by any third party and arising out of or in connection with the Your use of or access to this Site. opticshots.com 5 / 811.
11. OWNER INFORMATION
The following are the details of the Website owner. www.opticshots.com, a site that is owned and operated by Designer Kollektiv Oude amersfoortseweg 86-A, 1213 AE Hilversum, The Netherlands; Phonenumber: +31 35 760 40 10; E-mail: info@opticshots.nl; Chamber of commerce number: 3013686; VAT identification number: NL821250711B01
12. ADVERTISING AND SPONSORSHIP
12.1 This Site may contain advertising and sponsorship. Advertisers and sponsors are responsible for ensuring that material submitted for inclusion in this Site complies with all applicable laws and regulations. 13.2 No Liability. We accordingly exclude, to the fullest possible extent permissible under law, any responsibility or liability for any error or inaccuracy appearing in advertising or sponsorship
13. MONITORING AND INTERCEPTION OF DATA MESSAGES
In order to provide a relevant, efficient and secure service, and where required and permitted to do so under law, We may monitor and/or intercept electronic communications such as e-mail which are sent to this Site. To the full extent necessary under law you acknowledge that you are aware of the potential monitoring and/or interception and consent to it.
14. RECEIPT OF DATA MESSAGES
Data messages, including e-mail messages, sent by you to us will be deemed to be received only when acknowledged or responded to. A data message sent by us to you will be regarded as received when the complete data message enters an information system designated or used for that purpose by the recipient and is capable of being retrieved and processed by the recipient. opticshots.com 6 / 8We reserve the right not to respond to any e-mail or other data message which contains obscene, threatening, defamatory or otherwise illegal, unlawful or inappropriate content, and to take the appropriate action against the sender of such e-mail where necessary. You agree that data messages sent to this site will not be regarded as confidential unless otherwise agreed.
15. DISPUTES
15.1 Arbitration. Any dispute between the parties arising out of or in connection with your visit to the site or from this agreement must be submitted to confidential arbitration. Such arbitration will be held in the Netherlands, subject to Dutch law. 15.2 The a-foregoing will not restrict our right to apply to a competent court for relief should its intellectual property rights be violated or threatened.
16. INTERPRETATION & GENERAL
16.1 This Agreement is the whole of the agreement between the parties, and no document or statement not mentioned above will form part of it. Only a written variation, or cancellation agreed to by both parties will be of any effect. 16.2 Applicable Law & Jurisdiction. Dutch law will apply to this Agreement, its interpretation and any matter or litigation relating to or arising from it, and the parties consent to the jurisdiction of the Dutch courts in this regard. 16.3 For the avoidance of doubt, any provision of this Agreement that anticipates any right or duty extending beyond the termination or expiry of this Agreement will survive the termination or expiry of this Agreement and continue in full force and effect. 16.4 If one party chooses not to enforce any part of this Agreement, that does not mean that the party cannot enforce that part at a later time. If any part of the Agreement is found to be unenforceable, the rest will still be enforceable. 16.5 The signatories hereto acting in representative capacities warrant that they are authorized to act in such capacities, and accept personal liability under this Agreement should they prove not to be so authorized. opticshots.com 7 / 816.6 In the event that any part of this Agreement is found to be partially or fully unenforceable for any reason, this will not affect the application or enforceability of the remainder of this Agreement.
17. CONTACT
If you have concerns relating to this site or these Terms of Use, please contact us at legal@opticshots.com opticshots.com 8 / 8